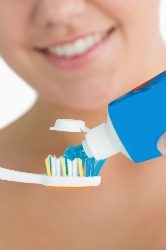 These days, people are often left overwhelmed by the large number of toothpaste selections available at aisles of their local grocery stores and pharmacies. To this, most people opt to try different brands of toothpaste and stick to the ones that they like best.
It is true to a certain extent that the best toothpaste is one that you like, enough to use everyday. You can try purchasing a few different types of toothpaste to cater to the taste and needs of each of the member of your family.
At present, toothpastes come in all shapes, sizes, varieties, and formulations. And while there are toothpastes to the meet the specific dental needs of virtually everybody, purchasing one that is recommended by the Australian Dental Association remains your best in preserving and improving the natural health and vitality of your teeth and gums.
This said, there are particular types of specialty toothpastes that are formulated to accommodate rather specific dental needs.