Oral health has a vital role in your general well-being.
Recent studies done by experts have found that there is a strong connection between oral health and overall wellness.
Oral health concerns that involve your teeth, gums, and mouth have been linked to other more serious medical conditions including heart disease, diabetes, stroke, and even cancer.
To help prevent all these, it would be good for you and your entire family to invest more on your dental and oral health.
You should begin by visiting your trusted dentist in Main Beach more regularly to check on the most common problems concerning your teeth and gums.
An Emphasis on Prevention
Your trusted dentist in Main Beach is well aware that prevention is always better than any cure. As such, we have a comprehensive program on Preventative Dentistry. Through this, we can guide you and your children to be more protected against the most prevalent dental and oral health concerns.
Preventive Dentistry includes regular dental checkups to assess your current condition. Also, a thorough "clean and polish" is done to ensure that your teeth and gums are absolutely clean and healthy. We also provide you with other dental treatments that can help achieve a lifetime of beautiful and healthy smiles for your entire family.
Some Dental Procedures Under General Dentistry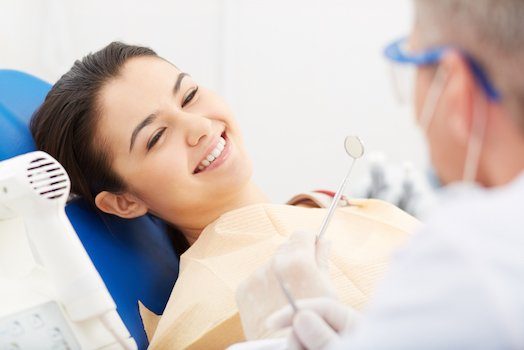 Dental Fillings
Replacing old metal fillings with tooth-coloured dental resin which is known to be more efficient in dealing with tooth decay.
Root Canal Treatment
The solution for intense pain caused by tooth pulp infection. Here, the affected tissue is removed and the surrounding tissues heal thus, your precious tooth is saved from extraction.
Wisdom Tooth Extraction
There can be some times in which it is a wiser decision to remove your wisdom tooth.
Comprehensive X-Rays
For a more accurate diagnosis, we can avail of the most modern technology used in X-Rays. The latest digital X-Rays use lower levels of radiation. This means that the procedure much safer for you and your kids.
General Dentistry in Main Beach
Visit us at Main Beach Dental today for top-notch General Dentistry in main Beach or other dental treatments that can help you and your family achieve utmost dental and oral wellness.
We will design a dental plan to come up with the best solutions and the most desirable results for you.
General Dentistry in Main Beach
Book your appointment online with your Main Beach dentist and claim your FREE initial dental consultation today.
Call us on (07) 5503 1177 or visit at 11/26-30 Tedder Ave in Main Beach.
We'll be glad to hear from you. At Main Beach Dental, your overall dental health is at good hands.