The condition of your teeth and gums affect the structure and appearance of your face.
Every day, your teeth and gums are exposed to certain factors that continually harm them. Consequently, this damage leads to noticeable changes in your facial structure.
Wrinkles, lines, grooves, and other depressions suddenly show up. In no time, you will look much older than you really are. And this is something everybody wants to avoid.
Your trusted dentist in Main Beach at Main Beach Dental can help you deal with these concerns using Dento-Facial Aesthetics.
What is Dento-Facial Aesthetics?
Dento-Facial Aesthetics involves using safe and minimally invasive techniques to restore the appearance of your teeth and your face as quickly and painlessly as possible.
The goal is to give you a more pleasant and youthful overall look. This specialised set of dental treatments aims to give you a true total smile makeover that does not only improve the appearance of your teeth but that of your overall face as well.
Some Procedures Used In Dento-Facial Aesthetics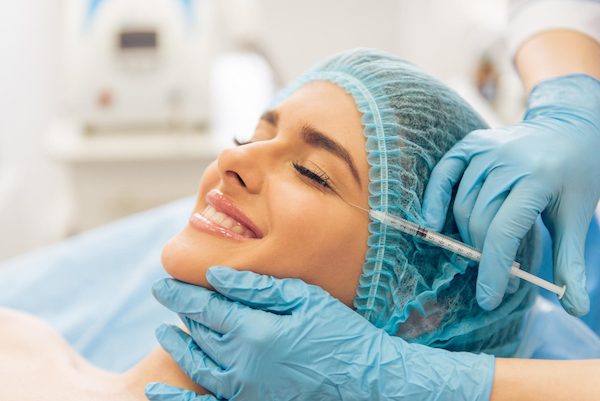 The key to the effectiveness of Dento-Facial Aesthetics is good preparation. All procedures required are carefully selected to fit your very own needs and preferences.
These different treatments are used altogether so that optimal results can be achieved and your natural beauty can be successfully restored.
The usual procedures include:
BTx-A (BOTOX) –to allow your facial muscles to relax and your skin to become smoother than ever.
Dermal Fillers – rehydrates your skin providing more volume and thus eliminating grooves, lines, and sunken areas from your face.
Cosmetic Dentistry – a set of dental treatments that deal with the improvements on the appearance of your teeth and your smile.
Ceramic Reconstruction –computer-aided restoration of your teeth and fillings.
Dento-Facial Aesthetics in Main Beach
Dentists fully understand the anatomy and structure of your face. Furthermore, your trusted cosmetic dentist in Main Beach has gone through a comprehensive training when it comes to working on your facial structures and your precious smile.
For Dento-Facial Aesthetics in Main Beach, come and visit us at Main Beach Dental. We will design a dental plan to come up with the best solutions and the most desirable results for you.
Our Promotions
FREE ANALYSIS
FREE analysis of your smile and face.
FREE CONSULTATION
Facial Rejuvenation and Threading
Smile Makeover
Dento-Facial Aesthetics in Main Beach
Book your appointment online with your Main Beach dentist and claim your FREE initial dental consultation today.
Call us on (07) 5503 1177 or visit at 11/26-30 Tedder Ave in Main Beach.
We'll be glad to hear from you. At Main Beach Dental, your overall dental health is at good hands.