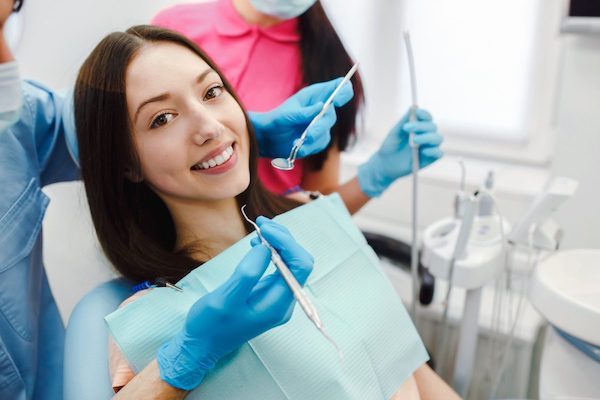 Dental Check-up Main Beach
One of the most significant challenges dentists and patients face is that most of us do not attend the dentist regularly.
Most of us disregard the health of our mouth, especially when compared to the health of our entire body. Rather than seeing a dentist, we wait for issues to arise. With that, dental procedures become costly.
For your oral health, a little bit of prevention may make all the difference!
Dental check-ups can catch problems early enough to prevent them from becoming significant problems that can harm your dental and general health.
The Importance of Dental Check-ups
Even if many of us believe our teeth are in good condition, going to the dentist on a regular basis is essential.
The most excellent care you can provide your teeth is regular care and preventing dental issues. Early detection of problems may save you a lot of time and money in the long term, as it may prevent your tooth from requiring an extraction or root canal therapy.
That is why it is very important to visit your dentist twice a year.
What Happens During your Dental Check-up?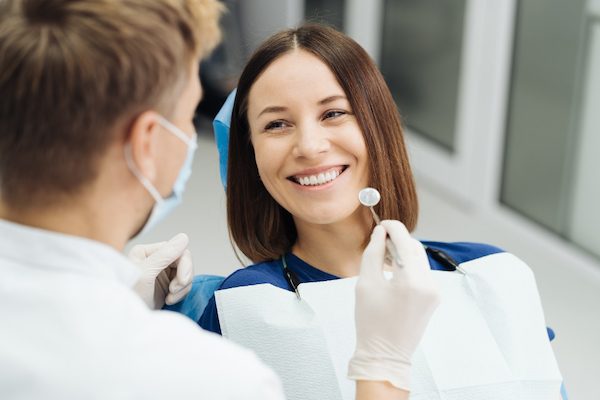 During your dental check-up, cavities will be checked by your dentist. Cavities between your teeth may be detected via X-rays. A check for plaque and tartar on your teeth will also be part of the inspection.
Brushing and flossing alone will not eradicate tartar. Plaque is a bacteria layer that is transparent and sticky. It can harden and develop tartar if it is not removed. Plaque and tartar can lead to oral problems if they buildup on your teeth.
Following that, your gums will be examined. The gaps are shallow with healthy gums. But when you have gum disease, the gaps between your teeth might get deeper.
A thorough inspection of your tongue, throat, face, head, and neck should also be included in the check-up. This is to check for any indicators of problems, such as swelling, redness, or malignancy.
During your visit, your teeth will also be cleaned. Hardened plaque is impossible to remove; thus, the dentist must do it regularly.
After the dental check-up, the dentist will advise you on what steps to take next.
The Advantages of Regular Dental Check-ups
A regular dental checkup is vital because it helps maintain your teeth and gums healthy. You should see your dentist at least once every six months or more frequently if your dentist recommends it.
We have enumerated the advantages of scheduling and maintaining regular dental check-ups:
Detect oral health problems.
Prevent the emergence of dental issues.
Keep your natural teeth and protect them.
Screening for oral cancer
Professionally clean your teeth.
Learn how to maintain optimal dental health.
Diet recommendations
Improved self-esteem.
Keeping your general wellbeing.
Avoid costly dental procedures.
What to Do in Between Dental Visits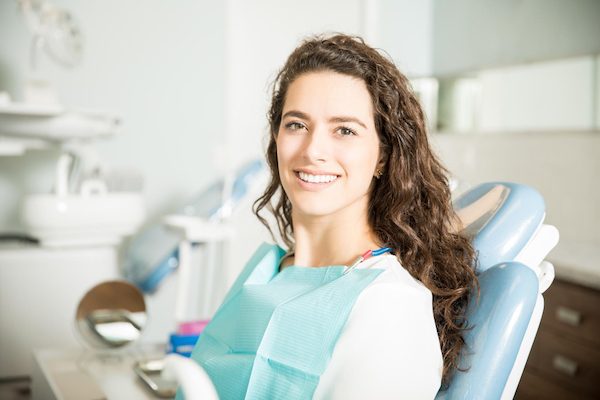 Plaque is constantly growing on your teeth, but you can keep it under control by brushing and flossing on a regular basis. Between regular dental appointments, take care of your teeth and gums.
Here are some home dental care ideas:
Brush your teeth twice a day, at the very least. Make sure you use fluoride-containing toothpaste.
Floss once a day.
To help reduce plaque bacteria, use mouthwash. This will also aid in the maintenance of fresh breath.
Take a break from sugary and acidic beverages.
To maintain teeth and the bones and ligaments that support them healthy, getting the minimum daily recommended quantity of calcium is critical.
It is critical to maintaining a healthy habit between dental visits for your general health. To accomplish so, you must ensure that you brush and floss your teeth daily, as well as pay attention to your food.
Dental Check-up in Main Beach
Dental issues can be challenging to treat, especially if they have already developed.
Keep them at bay by going to the dentist regularly.
Visit your Main Beach dentist today for top-notch dental treatments that can help you and your family achieve leading dental and oral wellness.
We'll create a dental plan that will provide you with the greatest treatments and the best outcomes possible.
Dental Check-up in Main Beach
Book your appointment online with your Main Beach dentist and claim your FREE initial dental consultation today.
Call us on (07) 5503 1177 or visit 11/26-30 Tedder Ave in Main Beach.
We'll be glad to hear from you. At Main Beach Dental, your overall dental health is in good hands.