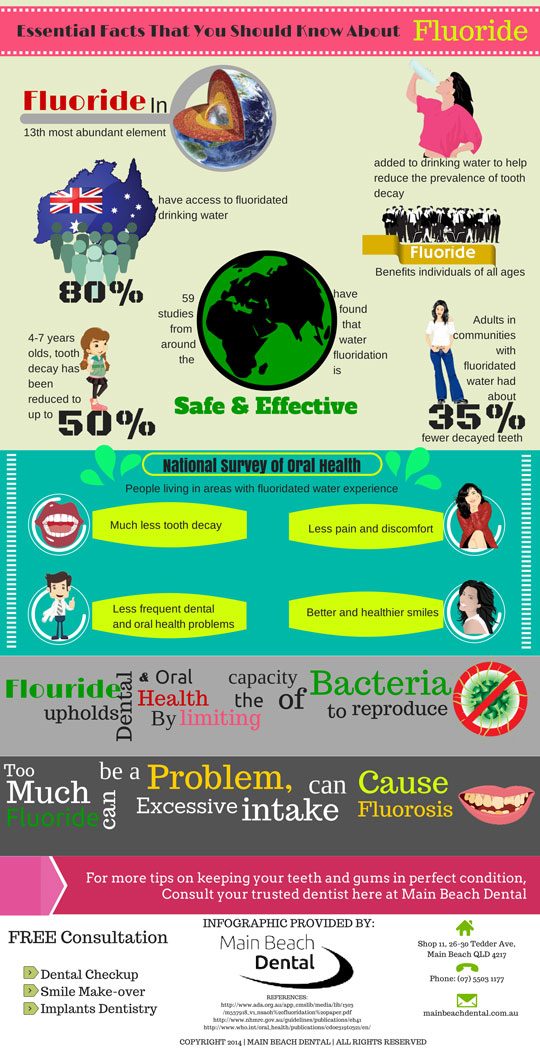 Fluoride is a very important substance when it comes to the wellness of your teeth and gums. It upholds dental and oral health by protecting your teeth from acid and bacterial attacks. In addition, it also helps in repairing the damaged parts of your teeth. Moreover, fluoride ions in saliva neutralise the acids in your mouth. This lessens the damage done on your tooth enamel and reduces the ability of bacteria to reproduce.
About 80 per cent of the population in Australia have access to fluoridated drinking water. This has significantly reduced the prevalence of tooth decay and other dental and oral health problems. People living in communities with fluoridated water report having a better quality of life in general. Also, it is important to see to it that you and your family visit the dental clinic every six months so as to ensure that your teeth and gums are absolutely clean and perfectly healthy.
For more information on upholding optimal dental and oral health, consult your trusted Main Beach dentist here at Main Beach Dental. We can provide you with a comprehensive set of top-notch dental treatments so as to keep you and your family from dental and oral health problems. Call us today on (07) 5503 1177 or book an appointment online to claim your FREE dental consultation.