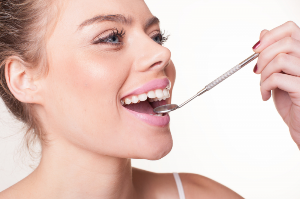 Tongue plays a significant part not just in your oral health, but on your overall body wellness, too. Brushing and flossing your teeth remove bacteria dwelling on teeth and gums. However, 50% of the mouth bacteria reside on the surface of the tongue. This is why it is extremely important to include tongue cleaning to the routine of your oral hygiene.
Here are the five reasons that will make you realise why a well-cleaned tongue leads you to a better and healthier living:
 1-Eliminates Toxic Buildups From the Body
Tongue cleaning is an Ayurvedic practice that's been around since ancient period in India. Ayurveda, which is a traditional Indian Science of Medicine, suggests tongue cleaning as part of your oral hygiene to remove ama (the toxic byproduct of improperly digested foods), and toxic debris that accumulates in the body.
 2-Improves Immune System
While you are sleeping, the digestive system is fully awake to detoxify itself. The toxins are accumulated on the tongue's surface through internal excretory channels and are accountable for the white film commonly seen on the tongue when you check it every morning. First thing in the morning you should scrape your tongue as this eliminates the bacteria from your tongue and from your body. As a result, your overall health and immune system are remarkably improved.