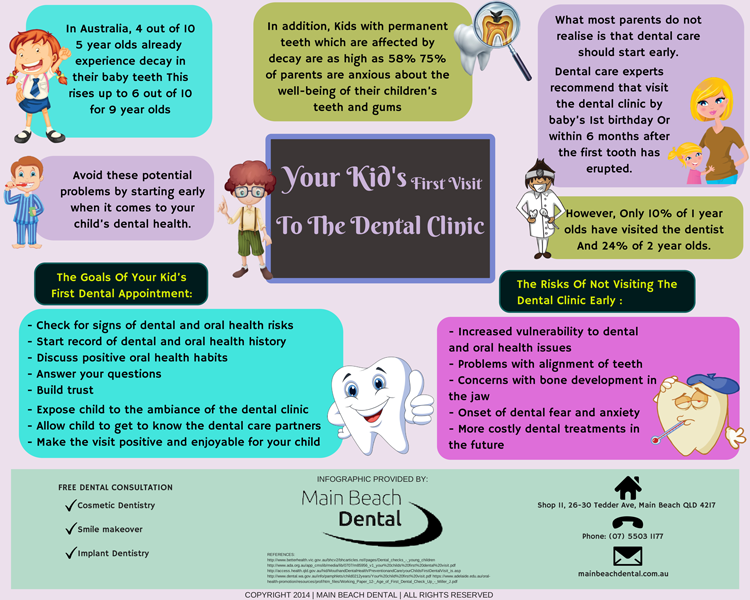 Good dental health practices should start early. Most parents think that baby teeth do not need much care as they will eventually fall off to cater to the growth of the permanent teeth. Then again, the well-being of deciduous teeth can affect the development of the permanent ones. That is why it is important that you accompany your child to the dentist within 6 months after the first tooth has erupted.
Your kid's first visit to the dental clinic is very crucial. During this appointment, parents are given tips on how to guide their children towards a lifetime of clean and healthy teeth and gums. Also, this visit should be a pleasant and enjoyable experience for your little one so that he or she becomes comfortable with being in the dental clinic and in the care of your trusted dentist.
For high-quality dental care for the entire family, see your gentle Main Beach dentist here at Main Beach Dental. We can provide you with a comprehensive set of top-notch dental treatments that help you achieve optimal dental and oral wellness. Call us today on (07) 5503 1177 or book an appointment online and claim your FREE dental consultation. At Main Beach Dental, your dental health is top priority.