Here's a 1 minutes and 43 seconds Guidance On Choosing Your Mouthwash video. See full transcript below.
Dentist Gold Coast
Come and visit your dentist in Gold Coast at Main Beach Dental today. Book your appointment online or call us on (07) 5503 1177 and claim your Free dental consultation today!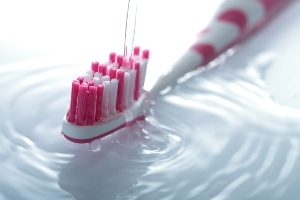 Fluoride is a naturally existing mineral that is commonly present is most public water supplies across the globe. Fluoridation is the process of adding and adjusting one part fluoride to one million parts water.
Over the course of the last 50 years, fluoridation has repeatedly been proven to be a safe and extremely effective means of reducing the risk of tooth decay.
Water fluoridation mainly works by supplying the teeth with low-levels of fluoride throughout the day.
And even now, when there are fluoride-formulated dental products, water fluoridation still accounts for reducing both the frequency and severity of dental decay to approximately 25%.
History
Back the in the 1930s dental experts first noted that both the occurrence and severity of dental decay was significantly lower among people who are exposed to tap water supply that contains elevated levels of natural fluoride. Major research and extensive studies soon followed these findings.
Dental experts were then able to prove that fluoride has the natural ability to breakdown plaque build-up, which are noted to be the most common culprit for tooth decay.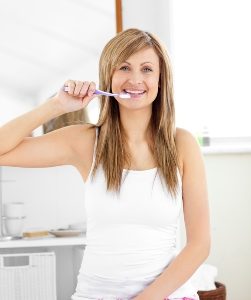 Aggressive cancer treatments generally make the mouth more vulnerable to unwanted oral health anomalies. Most people are aware that cancer treatments typically cause adverse physiological side effects including nausea, loss of appetite, and hair loss, among many others.
What most people don't realise, however, is that approximately 1/3 of patients who are undergoing cancer treatments develop oral health complications.
Comprehensive, frequent, and regular professional dental care is all the more necessary to people who are undergoing cancer treatment. Oral health complications of head and neck radiation, chemotherapy, and blood and marrow transplant widely ranges from dry mouth to life-threatening bacterial infections.
What Can Be Done?
A high quality   before, during, and after cancer treatment is crucial in keeping your teeth and gums healthy and intact. A dental maintenance program that properly caters to the needs of cancer patients should, among many other things:
Reduce the risk and severity of oral health complications
Immediately identify and treat existing infection
Improve the patient's tolerance to cancer treatment, oral health-wise
Prevent, eliminate, and reduce incidence of bone necrosis
Provide highly relevant information for patient education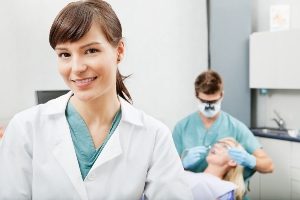 If you're not taking good enough care of your teeth and gums, you're not only compromising your oral health and general wellbeing, you are also setting your future self up for $80,000 worth of full mouth reconstruction treatment.
What Is Preventive Dental Care?
Alternatively referred to as preventative dentistry and preventive dentistry, preventive dental care is a branch of modern dentistry that actively works to prevent the very onset of common dental anomalies such as gum disease and tooth decay.
Preventive dental care constantly works to minimise the impairments that are commonly caused by these dental anomalies, which often result to bacterial infection and the loss of teeth. Preventive dental care programs largely consist of regular dental checkups, dental and periodontal screenings, and professional dental checkups.
At its very core, preventive dental care focuses on various dental hygiene techniques and processes that actively prevent tooth loss and chronic gum disease. General dentists are essentially preventive dental experts. Similarly, dentists who specialise in Orthodontics and Cosmetic Dentistry are almost always practicing preventive dentistry as an active part of their patient treatment plans.

Dentist On The Gold Coat
To know more about Dry Mouth, visit Main Beach Dental. We uphold a dental practice with integrity, comfort and compassion in order to provide stellar service for your satisfaction. For excellent dental implants, call us on (07) 5503 1177 or book your appointment online and claim your FREE dental consultation today!
Diabetes is a systemic disease that affects the natural ability of the body to process sugar. As such, diabetes often results to high blood sugar level that causes unwanted health complications to various parts of the body, including the eyes, nerves, kidneys, heart – and the mouth is not an exception.
Oral Complications
People who are suffering from diabetes are at a significantly greater risk of developing a number of oral health anomalies. Among the most prominent of which include:
Dry mouth. Diabetics who remain unable to properly control their blood sugar levels are most likely to suffer from xerostomia. Popularly referred to as dry mouth, xerostomia easily is a gateway condition to more serious dental anomalies such as mouth soreness, ulcers, infections, and tooth decay.
Gum disease. A constantly growing body of research cites the strong link between gum disease and diabetes. And it goes both ways. On one end, the already compromised resistance of the body against any form of infection allows gum disease to develop among diabetics more often and at more severe level compared to patients who don't have the disease. Conversely, it appears that by keeping gum disease under control diabetic patients are able to control their blood sugar level more efficiently.
Fungal infections. Diabetes compromises the natural ability of the body to ward off all kinds of infection, not only those that results from bacteria. As such, diabetics are also more susceptible to developing fungal infections. Among the most telling symptoms of fungal infections include mouth sores and persisting difficulty in swallowing.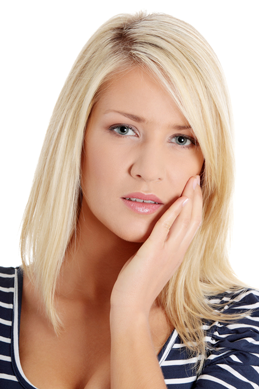 Medically referred to as aphthous ulcers or aphthous stomatitis, canker sores are small painful blisters that grow on the inner surfaces of the mouth such as on the lips, on the linings of the cheeks, and even on the surfaces of the throat.
Canker sores usually appear as white-grey-yellow patches inside a swollen reddened border. Canker sores are among the most common types of oral lesions affects approximately 20% of the entire adult population around the world.
Types Of Canker Sores
Canker sores are often misunderstood as being the same with cold sores or fever blisters. A good way to tell one apart from the other is to determine the site of the lesion. Cold sores usually occur outside the mouth, most commonly on the areas under the nose or around the chin. Canker sores, on the other hand, grow on the inside surfaces the mouth.
Come and visit your dentist in Gold Coast at Main Beach Dental today. Book your appointment online or call us on (07) 5503 1177 and claim your FREE dental consultation today!