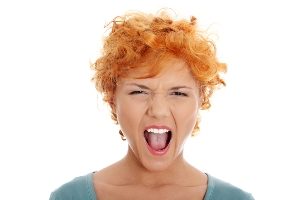 Despite all the modern advancements in the field of nutrition and modern dentistry, recent bodies of research acknowledge the possibility that ancient humans might have had healthier teeth than most modern humans.
Researchers believe that the significant oral health decline over the past 7500 years can be attributed to several factors. The most prominent of which being human evolution in the face of aggressive industrialization. Researchers say that these unnatural changes have brought about the evolution of oral health bacteria, along with a wide range of unwanted oral health problems.
Methodology
Lead author of the study and professor-director of the University of Adelaide's Australian Centre for Ancient DNA reports that since the introduction of processed sugar in the Industrial Revolution, people have suffered a dramatic lack of diversity in oral bacteria. This decrease in diversity allowed for cavity-causing strains of oral bacteria to run rampant and dominate both the modern man's dental and periodontal surfaces.
The international team of researchers that conducted the study examined the ancient DNA samples that have been preserved in calcified dental plaque. The DNA samples were harvested from 34 prehistoric Northern European skeletons. Using these samples, the researchers of modern dentistry were able to analyze how oral bacteria have changed over the course of time— from Stone Age, to the time of hunter-gatherers, to medieval, and to present-day that came about after the industrial revolution.
Dentist In Gold Coast
Just as the so-called modern diet has proven to be detrimental to our overall oral health status, recent advancements in modern dentistry have proven to be consequential in preserving and improving the natural vitality of our teeth and gums.
At the very heart of modern oral healthcare are professional dental solutions. Housing a friendly team of dedicated dental experts, Main Beach Dental provides the local Gold Coast community and its surrounding regions with a comprehensive range of general, cosmetic, and restorative dental procedures. Claim your FREE dental consultation by calling your Main Beach dentist at 07 5503 1177. Or simply book an appointment online.