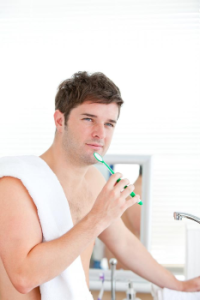 Just because your tooth has been restored with a tooth filling, that doesn't mean that you can be unmindful with your teeth again. Even after your treatment, you need to avoid and do certain things to help your tooth fillings last for longer.
So what is a tooth filling? It is one of the many procedures belonging under restorative dentistry, along with bridges and crowns, dentures, dental implants and a lot more. Their main purpose is, of course, to restore the teeth that have been damaged by decay, cavities and many other reasons.
Tooth fillings are applied to reestablish the hole in your tooth or fix the chipped tooth to bring back its normal shape. There are two main types of fillings. These are composite filling, which matches the colour of your teeth; and amalgam filling, which is silver-coloured. Composite filling can last up to 8 years while amalgam endures for 12 years.
Tooth Fillings Care Tips
Although those were the expected average lifespan of your filling, the way it can last still depends on various factors. These issues include the size of the filling and the dentist who is performing the procedure. Also, if you will not provide the right care it needs, your may require a new filling again few years from now.