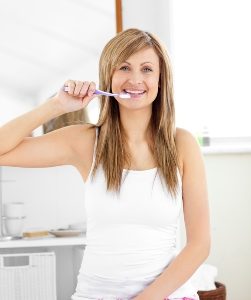 Aggressive cancer treatments generally make the mouth more vulnerable to unwanted oral health anomalies. Most people are aware that cancer treatments typically cause adverse physiological side effects including nausea, loss of appetite, and hair loss, among many others.
What most people don't realise, however, is that approximately 1/3 of patients who are undergoing cancer treatments develop oral health complications.
Comprehensive, frequent, and regular professional dental care is all the more necessary to people who are undergoing cancer treatment. Oral health complications of head and neck radiation, chemotherapy, and blood and marrow transplant widely ranges from dry mouth to life-threatening bacterial infections.
What Can Be Done?
A high quality   before, during, and after cancer treatment is crucial in keeping your teeth and gums healthy and intact. A dental maintenance program that properly caters to the needs of cancer patients should, among many other things:
Reduce the risk and severity of oral health complications
Immediately identify and treat existing infection
Improve the patient's tolerance to cancer treatment, oral health-wise
Prevent, eliminate, and reduce incidence of bone necrosis
Provide highly relevant information for patient education