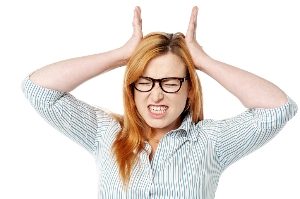 If you wake up in the morning with soreness in your jaw and a case of throbbing headache, then it is very possible that you are suffering from bruxism. More popularly referred to as teeth grinding, bruxism is just that— the often unconscious grinding and clenching of the teeth.
Bruxism is a serious oral health condition in the sense that it can cause teeth to become loose from the gums and painful. Furthermore, frequently recurring episodes of bruxism can literally result to gradual ground away of the teeth. It is also not unheard of for cases of teeth grinding to eventually cause temporomandibular disorder.
Stress
Bruxism results from a variety of causes. Experts from both the medical community believe that bruxism is more than a habit. At present, there is a growing belief that bruxism is largely related to stress or anxiety. As such, it is also possible that bruxism could possibly result from medicines that are prepared to treat depression. Dental experts are also convinced that bruxism results from the improper alignment of the teeth.