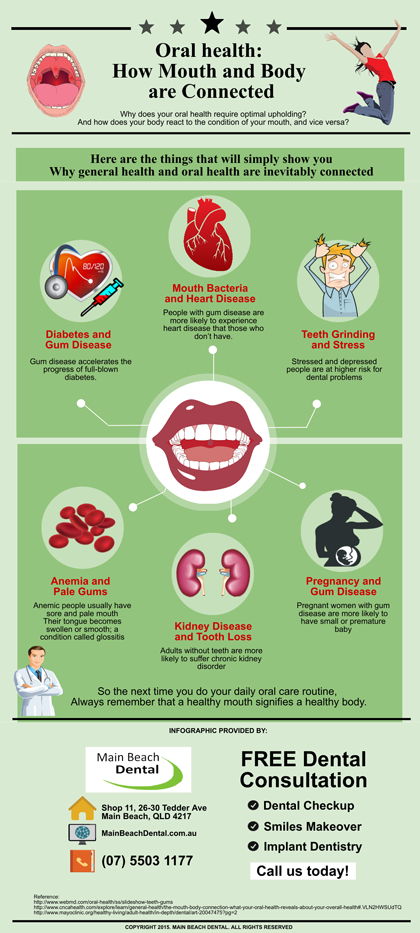 An admirable physical appearance is nothing if you don't have an admirable oral health. Through proper oral hygiene, you are providing the necessary wellness your teeth and gums should have. Failure to accommodate the needs of your oral health could possibly lead not only to various dental problems, but also to some medical health concerns.
The importance of oral care habits has been stressed out by several health professionals, and not only by dental experts. This is because numerous studies have shown the significant connection between human's mouth and body. If your mouth is healthy, then you are most likely to have clean and vigorous body system as well.
To get additional information about mouth-body connection, consult your reliable Main Beach dentist today. Our dental team here at Main Beach Dental is always pleased to serve you with big smiles and big heart so as to provide you with exceptional oral health wellness. Through our remarkable mouth and teeth care procedures, we can help enhance your oral and overall health.
Claim your FREE Dental Consultation that includes: Dental Checkup, Smile Makeover, and Implant Dentistry. You are just one step away from having the smile you always wanted! Book online http://mainbeachdental.com.au or call us today on (07) 5503 1177.