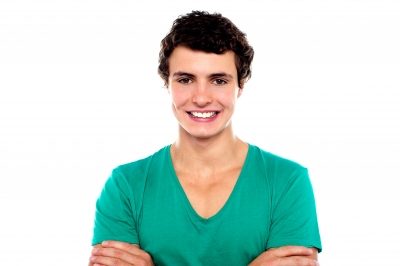 While smiling is among the most natural facial gestures even for a baby, it is actually quite difficult to slap on a genuine smile on command. If you are having your driver's ID picture taken, for instance, or if you are just meeting someone for the first time, chances are you will try to flash a fake smile that is either awkward or downright frightening.
The Anatomy Of Smiling
The zygomatic major, the muscle located in between the corner of your mouth and top of your jaw, contracts every time you try to smile on cue.
Smiling on cue by contracting the zygomatic major is rather easy. We do it every time we flash a fake smile. It's the smile that we use wherever we have our ID photos taken. It's the smile the salesperson flashes whenever we inquire about these or that product. It's the smile the waiter nervously every time he gets someone's wrong order.
The Duchenne Smile
There is a little known research that reports how a warm and earnest smile is easily more visible than a frown. An honest to goodness smile is hard to do without meaning. Technically, an honest smile is referred to as the Duchenne Smile. The Duchenne Smile is named after a 19th century French philosopher who spent his life studying the muscles of the face.
Dentist Gold Coast
A local dental practice that provides a high level of function, comfort, and aesthetics, Main Beach Dental houses a team of specialists who ensure optimal dental health. Main Beach Dental has long since dedicated its collective time and expertise into improving the lives of people one smile at a time.
Book your first appointment with your local Main Beach dentist or Call Us on (07) 5503 1177 & Claim Your FREE Dental Consultation Today!