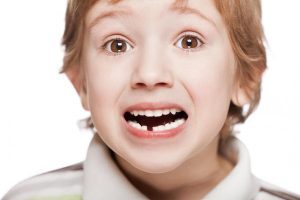 Accidents can happen quickly and without warning! Accidents to the mouth can knock out (or "avulse") your children's precious teeth.
Unfortunately, accidents do happen, and they are the main cause of avulsed teeth in both children and adults.
And the trauma of a knocked out tooth is even greater when it happens to your child.