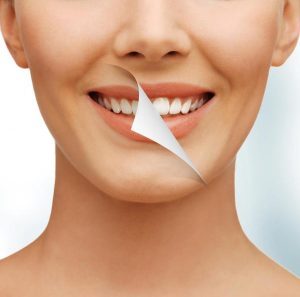 Are you one of those individuals who have been using whitening toothpastes or strips to make your teeth a little bit brighter? Yet after days, weeks or months have passed, the end result is still quite disappointing.
Lack of results can be because the treatment is not effective or something else is affecting the treatment, perhaps your lifestyle or an underlying dental problem. If this is the case, you should discuss the issue with your general dentist or cosmetic dentist.
Top Reasons Your Teeth Stay Yellow
According to the American Dental Association, there are several factors that could be slowing down your teeth whitening treatment. These include:
Your diet
Age
Tobacco Use
Trauma
Genetics
Too much fluoride
Silver tooth fillings
Medications
Teeth are also easily stained when you consume certain foods and drinks such as tea, coffee, and wine – all of which contain a strong staining pigment that lingers on the surfaces of your teeth. This is a form of external staining and doesn't affect the inner colour of your teeth.
How Teeth Whitening Works?
Teeth whitening is very popular cosmetic procedure. The process is simple and with the guidance of a professional, there can be few to no side effects. Whitening products for teeth contain one of two types of bleaches, either peroxide or carbamide peroxide.
These whiteners can brighten your yellow teeth by breaking stains into smaller pieces, which makes the former colour less concentrated, leaving your teeth brighter and more dazzling.
What to Consider when Considering Whitening Treatment
Because teeth whitening won't work on all teeth, it's important to discuss it with your dentist before you decide to whiten your teeth. This is because bleaching agents may not correct all types of tooth discolouration.
For yellow teeth, bleaching may work well. However, it may not work well with brown teeth or teeth with grey tones. In addition, teeth whitening will not work on dental crowns, veneers or fillings. It's not also the best option for teeth with discolouration caused by medications or injury.
Solutions for Tooth Discolouration at Main Beach Dental
If you're having problem whitening your teeth, leave it to the experts. At Main Beach Dental, we can recommend which whitening treatment is best for your dull smile. Your Main Beach dentist can suggest professional teeth whitening (at-home or in-office) or other cosmetic dental treatments such as porcelain veneers to correct any kind of discolouration you may have. We only use the best whitening system available and they are complete safe for your teeth and gums.
Claim your FREE Consultation for Smile Makeover. You are just one-step away from having the smile you always wanted! Book your appointment online or call us today on (07) 5503 1177.
Our Special Offers
At Main Beach Dental, our goal is to make quality dental care affordable. We encourage you to take advantage of our latest offers. To find out more, visit our special offers page today!