Understanding Oral Lesions: Types of Canker Sores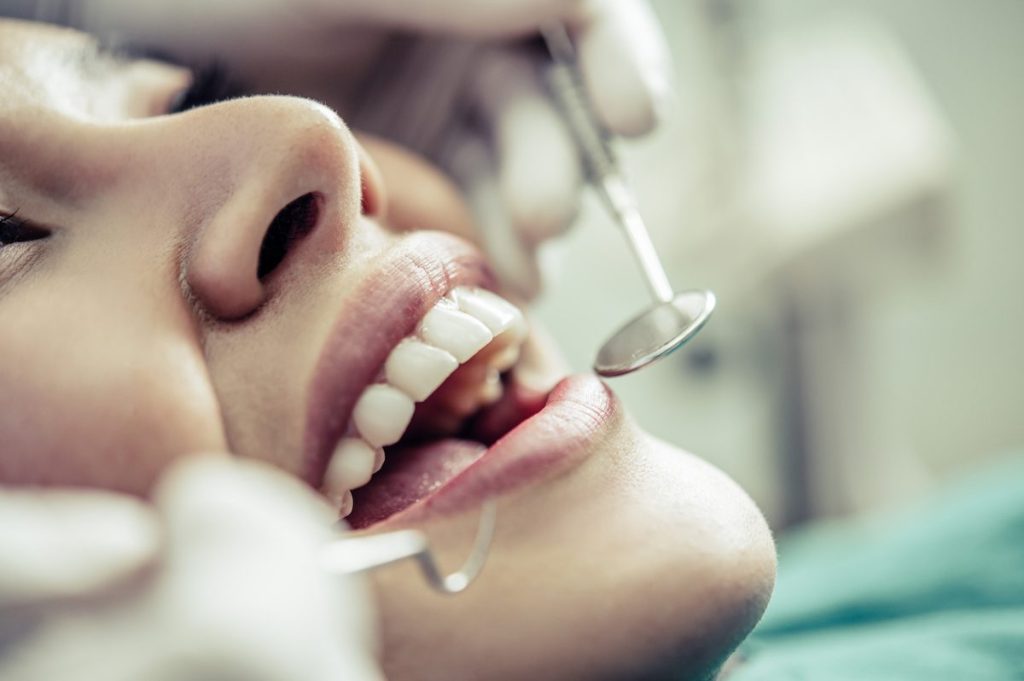 Medically referred to as aphthous ulcers or aphthous stomatitis, canker sores are small painful blisters that grow on the inner surfaces of the mouth, such as on the lips, on the linings of the cheeks, and even on the surfaces of the throat.
Canker sores usually appear as white-grey-yellow patches inside a swollen, reddened border.
Canker sores are among the most common oral lesions affecting approximately 20% of the adult population worldwide.
Types Of Canker Sores
Canker sores are often misunderstood as being the same as cold sores or fever blisters.
A good way to tell one apart from the other is to determine the site of the lesion.
Cold sores usually occur outside the mouth, most commonly in the areas under the nose or around the chin.
On the other hand, Canker sores grow on the inside surfaces of the mouth.
Canker sores are categorised into three main types.
Minor sores are small lesions that grow anywhere from 3 to 10 millimetres. These are the most common kind of canker sores. It affects approximately 80% of canker sore patients. These usually last up to two weeks before it fully heals.
Major sores are larger and deeper oral lesions. Unlike minor sores, major sores have an irregular border and grow into a diameter greater than 10 millimetres. Major sores account for approximately 10% of all the recorded canker sore cases. Major sores usually take longer to heal. It is not rare for major sores to take months to heal fully.
Herpetiform sores consist of large gatherings of multiple lesions. The lesions are small ulcers, often at around 2-3 millimetres. It is not rare for lesions of this kind to consist of 100 ulcers growing around the same area at the same time. Herpetiform sores account for 10% of all cases of canker sores.
When to Visit the Dentist?
If any of the following occur:
Huge canker sores
Pain that you are unable to manage with self-care techniques
Frequent outbreaks, new sores that appear before old ones heal, or recurring lesions
Lip sores with a vermilion border that go into the lips itself
Extremely challenging to eat or drink
Persistent sores that continue for at least two weeks
Fever and canker sores are both present.
If you have sharp tooth surfaces or dental devices that seem to cause the sores, schedule an appointment with your dentist.
Prevention
Canker sores cannot be stopped completely.
However, there are several things you may take to lower your risk:
Avoid foods that are salty, spicy, or acidic.
Maintain a clean mouth. Use a soft-bristled toothbrush and floss once daily while brushing your teeth.
Consult your doctor about possible nutritional deficits.
Dentist On the Gold Coast
Canker sores usually go away on their own.
It is best to consult with your local Main Beach dentist when you develop canker sores that persist after 3 weeks.
Main Beach Dental aims to provide you with excellent dental health. We apply the same precision to both simple and complex dental health cases. We deliver exceptional dental skills, even in cases requiring medical intervention.
Visit Main Beach Dental for high-quality dental solutions on the Gold Coast and its neighbouring areas.
Claim your FREE dental consultation by calling us at (07) 5503 1177.
Visit us at 11/26-30 Tedder Ave. in Main Beach.