How White Fillings Improve Your Smile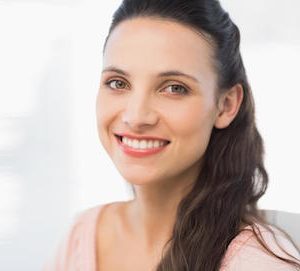 In the past, having front fillings meant leaving the dentist with a less stunning smile. Silver amalgam fillings have been the standard in restorative treatments for the past 150 years. Now, with the advancement in modern dentistry, fillings can be matched to the colour of your teeth.
Vast improvements in techniques and high-quality materials used for tooth-coloured fillings (also called composite resin fillings) provide a more natural looking alternative to silver. Aside from the improved aesthetics, white fillings also offer durability to restore and protect your teeth for many years.
Top Advantages of Tooth-coloured Fillings
Aesthetics – white fillings offer a better-looking result, a distinct advantage from using other colours. Your dentist can adjust the colour of the resin so it will match the natural shade of your teeth and make the repair hard to detect.
Tooth preservation – with silver filling, the tooth needs to be sculpted to hold the filling in place because it does not bond naturally to the surface of the tooth. Large portions of healthy tooth are often drilled away to create a "box" for holding the filling in place. Composite fillings, on the other hand, are bonded directly to the tooth using a strong adhesive and installed with no shaping necessary to the original healthy tooth structure.
Strengthens tooth – white fillings are bonded to the original tooth, and this process generally reinforces the structure of the tooth.
Improves the shape of the tooth – composite fillings can be formed to improve or replicate the tooth's original shape.
A more affordable option – when deciding on dental restorations, one of the less costly options are dental fillings. They are a more affordable option than dental crowns.
No mercury – composite filling materials don't involve mercury and other heavy metals unlike silver amalgam fillings.
Choosing The Right Dental Practice for Your Fillings
All dental procedures must be performed properly and with care to ensure the long-term success of the treatment. You can enjoy the lasting benefits of tooth-coloured fillings if they are installed correctly according to professional standards. If not, the fillings can develop flaws and fail.
An experienced dental professional can help you decide whether tooth-coloured fillings are best for you. At Main Beach Dental, they ensure that you receive the finest dental treatment possible. The treatment will start with a thorough examination and consultation in which your Main Beach dentist will determine if you are a good candidate for composite resin fillings.
Comprehensive Cosmetic Dental Treatments at Main Beach Dental
If you have a cavity that needs to be filled, come visit your trusted Gold Coast dentist at Main Beach Dental for top-notch restorative and cosmetic dental treatments. We aim to deliver great results when it comes to dental aesthetics and tooth repairs. Our experienced team are passionate in providing you with a healthy, beautiful smile through the finest dental care services.
Claim your FREE Dental Consultation on Dental Checkup, Smile Makeover, and Implant Dentistry. You are just one-step away from having the smile you always wanted! Book your appointment online or call us today on (07) 5503 1177.