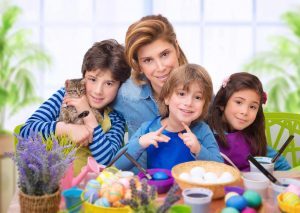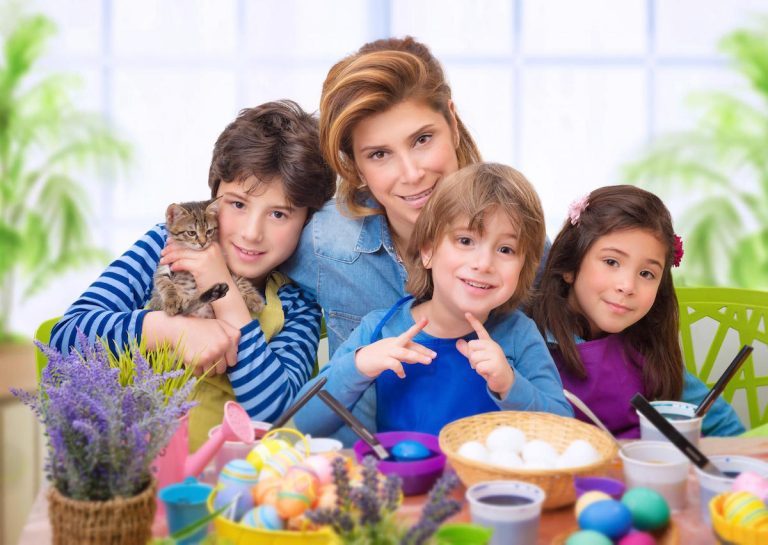 As you prepare for Easter this year, you may be worried about of chocolate bunnies you're putting in Easter baskets or the jellybeans you're stuffing in plastic eggs.
Similarly, you might be concerned about holiday food – Easter brunches, family dinners, even eating junk food on road trips.
This is a reasonable fear; binging on anything sugary can make teeth and gums susceptible to bacteria, which causes tooth decay and disease.
This Easter, practice these tips from your Main Beach dentist to deal with the harmful effects of sweet candies and rich foods on your family's teeth, particularly children.
If you want to know more about the things you need to do with your Easter treats, just read further.
What Is The Danger?
In a word, the danger is "sugar". The World Health Organisation recommends sugar consumption be less than 10% of daily energy intake. For the average adult, this is below 12 teaspoons daily.
Over half of us adults exceed this limit, and at Easter is alarmingly simple to double, triple, even quadruple that intake.
Here are some typical Easter candies:
Marshmallow Eggs (1 egg) – 4 teaspoons each
Cadbury Creme Eggs (1 egg) – 5 teaspoons
Russell Stover Marshmallow Eggs (1 egg) – 4 teaspoons
Peeps Marshmallow Bunnies (4 small bunnies) – 6.5 teaspoons
M&M's Milk Chocolate Eggs (42 grams) – 7 teaspoons
Jelly Beans (40 grams) – 7 teaspoons
Large Dove Milk Chocolate Easter Bunny – 48 teaspoons.
Peanut butter chocolate eggs – 5 to 8 teaspoons
So, How Can You Stay Safe?
Main Beach Dental has six tips for you this Easter:
Avoid these candiesSugar-filled candies. These are the overall threat – the sugar they contain is eaten by bacteria and excreted into acids that form plaque and attack the teeth. This danger is present in any food with a lot of sugar – sodas, cakes, energy drinks, etc. Sugar is beneficial if eaten in moderation. Excess sugars in your body can lead to worse dental and overall health issues like tooth decay, gum diseases, obesity, and diabetes.

Chewy candies. Sticky or chewy candies are more likely to adhere to enamel and get stuck between teeth. They tend to go between your teeth and stay there if not brushed properly. This means the teeth are exposed to sugar for a much longer time. These candies can damage crowns, fillings, dentures, and other dental appliances. Stay away from taffies, jellybeans, gummy candies, and candies based on featuring caramel or marshmallow.

Hard candies. Hard candies present the same kinds of threats as chewy candies – they remain in the mouth and expose teeth to sugar for extended periods. Chewing hard candy can lead to pieces stuck between teeth, exposing more tooth surface to sugar. Hard candy poses other threats; biting down on hard candy can lead to lost fillings, broken dental appliances, and cracked teeth.

Don't brush immediately after eating candy. Many people brush their teeth right after eating sweets, but this is unwise. The acid in sweets softens the tooth enamel. When you brush that acid on your teeth, you wear the tooth enamel away further. Wait for at least thirty minutes after eating and let your saliva neutralise the acid to prevent wearing away your tooth enamel.
Enjoy your candy with meals, or all at once. This minimizes the amount of time sugar comes in contact with your teeth, helping to protect them. Eating your sweets with your meals can reduce the effect of the acids present in your mouth.
Create a non-traditional Easter basket. Presentation and surprise can go a long way in piquing a child's interest and distracting them from candy. Consider anything the child might be interested in as a potential basket, such as helmets, tackle boxes, rainboots, sewing/craft boxes, home-made cloth containers, backpacks, and mason jars. Then fill your container with non-food related items like craft supplies, toys, books, and gift cards.
Regular check-ups and professional cleaning at Main Beach Dental. Visiting Main Beach Dental twice a year for a check-up and professional clean is an essential part of taking care of your oral health. The number of dental visits you should have each year will depend on you and your oral health—you can discuss this with your dentist at your next appointment.
Healthier alternatives Try some of these candy alternatives that you and your kids will love: Dark Chocolate – Dark chocolate that's low in sugar has been shown to have teeth strengthening properties. They contain all sorts of tooth-friendly compounds, which can prevent bacteria from sticking to your teeth and combat tooth decay. They also contain theobromine, which is even more effective than fluoride at hardening tooth enamel.

Real Eggs – Want an alternative to candy that can be turned into a fun activity as well? Decorating hard-boiled eggs during Easter with natural dyes is a classic activity and doesn't have the sugary content that candy does.

Sugar-Free Candy – Low sugar or sugar-free candy can taste just as good but won't have the same sugar content that is responsible for causing damage to teeth.
Follow these tips, and you have an excellent chance to get through Easter with your teeth and smile unharmed!
Dental Care at Main Beach Dental
At Main Beach Dental your dental health is our priority. We are comprised of highly trained dentists with impressive clinical skills who work as a team to provide you with comprehensive dental services.
We provide skilled, gentle care for all dental conditions and work with you to prevent disease, decay, and too many dental appointments in the future. Our commitment to our patients is dental health for a lifetime!
FREE DENTAL CONSULTATION
Dental Checkup
Smile Makeover
Same Day Emergency Appointment Available!
Call us for information on (07) 5503 1177 to claim your FREE Dental Consultation or book your appointment online.
We are located at 11/26-30 Tedder Ave in Main Beach.