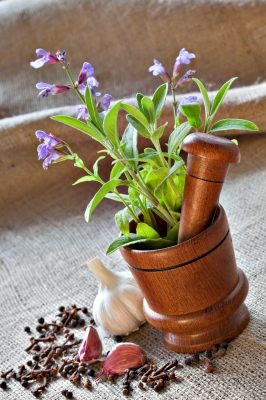 The intensity of a toothache can vary from mild discomfort to head wrecking pain around your jaw. Among the main causes of dental pain include tooth cavities, gum infection, exposed teeth roots, jaw joint disorders, etc. Essentially, a toothache occurs when the pulp of the tooth becomes irritated.
If you are suffering from dental pain, it is best to consult your doctor right away. If, however, you are unable to immediately visit your local dentist, you can try the following natural home remedies to temporarily relieve the soreness of your tooth.
Pepper And Salt Paste
A homespun mixture of salt and pepper is especially helpful when the painful tooth is extremely sensitive. To use, simply mix equal amounts of pepper and salt with enough water to form a paste. Apply paste on the affected area. Allow the paste to sit on the tooth for a couple of minutes. For treatment to be effective, do apply pepper and salt paste onto affected area daily.
Garlic
Garlic contains antibiotic and a wide range of medicinal properties that are very effective in neutralizing any bacterial effect of a sore tooth. To use, just mix a crushed garlic clove, or garlic powder if you prefer, with table salt. Apply mixture on the sore area to relieve any persisting pain or discomfort. It is ideal if you do this for more than a couple of days.