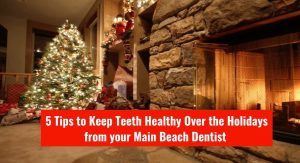 The most wonderful time of the year is a few weeks away, and of course, everyone will be eating and drinking a lot MORE than usual.
Everyone enjoys all the food and drinks that we prepare for the season, and our teeth are very useful in helping us enjoy them.
But it is not surprising that your oral health may not be your priority during the time of over-indulging, spending time with your loved ones, while enjoying the holiday festivities.