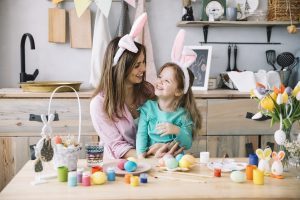 This year, the Easter Holidays will be another event where we have to stay at home due to the coronavirus lockdown.
But this doesn't mean it can't be fun.
Here are some ways you can keep Easter alive in lockdown. Read on to learn more.
Decorate eggs
You can boil eggs and use food dye or even food from your own pantry (like beets, turmeric or onion skins) to create multicoloured eggs for Easter.