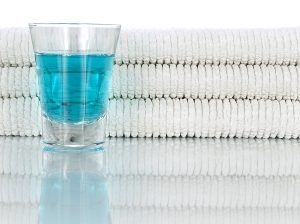 If you were to visit the local oral health section of your pharmacy, chances are that you would be confronted with an all too wide array of mouth rinse products, all of which promising to be the very best in protecting your teeth and gums.
Which of these products live up to their promises? And perhaps more importantly: Do you really need to use a mouth rinse?
According to Assistant Dean for Community Partnerships and Extramural Affairs at Boston University Henry M. Goldman School of Dental Medicine, Michelle Henshaw, DDS, MPH, there are essentially 3 major categories of mouth rinse from a consumer perspective.
First, there are mouth rinse products that are formulated with fluoride. Then there are mouth rinses that formulated to fight against plaque and gingivitis. And there are cosmetic mouth rinse products that most obviously freshens your breath.