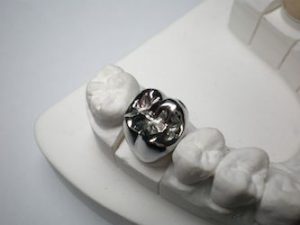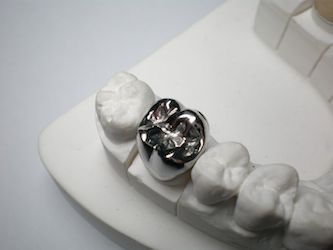 Restorative Dentistry creates a dental crown that is specifically designed to restore and improve the normal appearance and function of a damaged tooth.
A dental crown is a durable, form-fitting, and long lasting ceramic sleeve that caps over a decayed, broken, and brittle tooth. Resembling a natural tooth, a dental crown is designed to fit the adjacent tooth while ensuring the correct bite.
Oftentimes, however, it takes your dentist a week or two to create and fit you with a permanent dental crown.
While waiting for your permanent dental crown, Restorative Dentistry will first prepare your tooth for the fitting of a temporary crown. Because a temporary crown is often significantly more fragile than a permanent one, it is imperative that you take extra precautions in caring for it.
In this case, caring for your dental crown largely consists of watching what and how you eat. For starters, you can avoid chewing on hard foods like candies and nuts. You can also cut down on your snacking. Read on as Restorative Dentistry tells you more about this –
Restorative Dentistry Tells You To Avoid Hot Foods And Drinks
Exposing your temporary crown to foods served in high temperatures will probably cause no severe damage. Still, it is still best for you to avoid these foods altogether. Hot foods — such as fresh from the oven pizza, fresh off the grill steak, and hot soup — often result in severe discomfort.