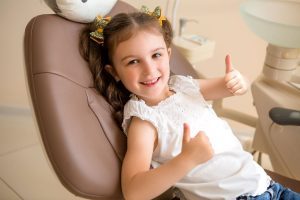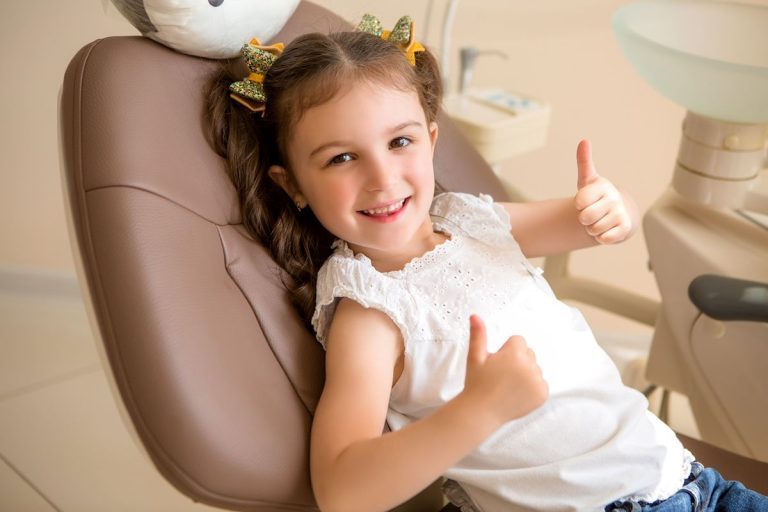 As Main Beach Dental is posting this blog post on our site, the dental health of Australian children is at risk.
A national study, by the University of Adelaide, estimates that 25% of Australian children, below the age of ten, suffer from untreated tooth decay.
The survey, the first of its kind in 25 years, surveyed 24,000 children from ages 5 to 14.
The results were shocking – 33% of children from 9-14 suffer from permanent teeth with decay, and almost 15% of these have never received treatment for the decay in their permanent teeth.
The numbers were even worst for younger children. The research lead, Associate Professor Loc Do reported, "Tooth decay affected a significant proportion of children.
Over 40 per cent of children aged 5 to 10 years had decay in their primary [baby] teeth. One-quarter of children in that same age group had never received treatment for their tooth decay.
On average, Australian children aged 5 to 10 had 1.5 primary teeth with decay".
And while Australia attempts to support the dental health of its children through the National Oral health plan, which is designed to ensure that every Australian child sees a dentist, one in nine children have never seen a dentist in their lives. Obviously, something else is needed.
The good news is that "something else" exists in the form of the Child Dental Benefits Schedule (CDBS).
This program, which can be used in concert with children's dentistry at Main Beach Dental, was created to give underserved Australian children the dental treatments they need to keep smiles on their faces.
If your child, or a child you know, needs treatment but may be putting it off due to budgetary constraints, the CDBS and Main Beach Dental may have an answer!
Let's take a look!
Child Dental Benefits Schedule
The Commonwealth Child Dental Benefits Schedule (CDBS) is a dental benefits program for eligible children from 2–17 years of age.
It provides $1,000 per eligible child, over two years, for essential dental services. It covers more than 3 million children, making them eligible for dental care funded through Medicare.
Who is qualified?
To be eligible, a child must be:
Eligible for Medicare
Between 2 and 17 years of age for at least one day during the calendar year
Receiving a payment listed below for at least one day during the calendar year
Children are eligible if their parent, guardian, or carer, is the recipient of one of these benefits:
Parenting Payment
Family Tax Benefit Part A
ABSTUDY
Double Orphan Pension
Parenting Payment
A child is eligible if they are the recipients of one of the following benefits:
Family Tax Benefit Part A
Disability Support Pension
Carer Payment
Youth Allowance
Parenting Payment
Special Benefit
Financial assistance under the Veterans' Children Education Scheme (VCES), with some qualifications, or
Financial assistance under the Military Rehabilitation and Compensation Act Education and Training Scheme (MRCAETS), with some qualifications.
You'll receive a letter to confirm the eligibility of your child for the CDBS if you're a:
Parent
Guardian
Approved care organisation
Older children receiving payments in their own name may also receive a letter.
What services are benefitted?
The CDBS covers a range of basic dental services including examinations, cleaning, scaling and polishing, fillings, fissure sealing, extractions, root canal treatment, and emergencies.
"Benefits aren't available for orthodontic or cosmetic dental work and can't be paid for any services provided in a hospital," according to the Department of Human Services web page.
More happily, "CDBS services won't count towards the Medicare Safety Net or the Extended Medicare Safety Net thresholds."
More about Main Beach Dental, your children, and your family
Children's dentistry services and dentistry services for your entire family are available to you and your child at Main Beach Dental.
We offer almost any dental service or treatment you could imagine, and all in one, comfortable office.
You can submit your CDBS claim At Main Beach Dental, directly after treatment.
You can also submit a claim by downloading a Medicare claim form and posting it to the Department of Human Services, GPO Box 9822, or calling Medicare.
Finally, you can submit your claim personally at the local Medicare Service Centre.
More Child Dental Benefits Schedule information is available on the Department of Health Website.
Please call us at Main Beach Dental on (07) 5503 1177 to make an appointment for your child and take advantage of your benefits under the Child Dental Benefits Schedule.
Dental Care at Main Beach Dental
At Main Beach Dental, your dental health is our number one priority.
We are composed of highly trained registered dentists with impressive clinical skills who work together to provide you with comprehensive dental services.
We provide gentle, skilled care for all dental conditions and work with you to prevent disease, decay, and too many dental appointments in the future. Our commitment to our patients is dental health for a lifetime!
Child Dental Benefits Schedule
Bulk Bill for children who are eligible for MEDICARE CHILD DENTAL BENEFIT SCHEDULE
Up to $1000 worth of dental treatments over two years
Call your Main Beach dentist on (07) 5503 1177 or visit us at 11/26-30 Tedder Ave in Main Beach.