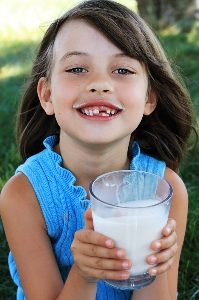 Getting tooth knocked out is a problem experienced by a lot of people, kids and adults alike. For children, it is normal for their baby teeth to fall off because these have to yield to the permanent ones. Aside from a little discomfort, this does not usually cause a huge concern. However, when it come to adults and their permanent teeth, it is an entirely different situation.
People usually think that losing teeth is inevitable as we age. Then again, tooth loss is actually a result of several factors including genetic inheritance, excessive tooth wear and tear, dental and oral health concerns, current general well-being and other medical conditions, diet, lifestyle habits, and even trauma as a result of accidents. All these contribute to your teeth getting knocked out.
The Consequences Of Missing Teeth
You might feel that having a little gap in your smile does not affect you that much. Then again, having missing teeth, if not addressed properly and immediately, can result to a number of problems that would eventually disrupt your day-to-day life.
When a tooth falls off, the other remaining teeth will gradually shift towards the direction of the empty space. This slight movement may cause your bite to weaken and your jawbone to shrink. Furthermore, this affects the bone that provides support for your facial structure. Due to these changes, you will eventually look way much older than your actual age.
Aside from the negative effect on the aesthetic quality of your face, tooth loss can also take away your self-esteem. Knowing that your smile is not as pleasant as it should be will make you less confident and more anxious when communicating with other people. Having missing teeth can actually lead to a heavy emotional and social burden.
Addressing The Problem Of Missing Teeth
When it comes to dealing with tooth loss, it is crucial to act as soon as possible. As such, it is best to consult your  trusted Main Beach dentist here at Main Beach Dental for top-notch Restorative Dentistry solutions designed to bring back the perfection of your smile. Your tooth restoration options include:
Dental Implants
Dental Crowns
Dental Bridges
Dentures
Splendid Work On Restorative Dentistry In Gold Coast
Before the situation gets out of hand, deal with that gap in your smile effectively and immediately by consulting your dental care partners at Main Beach Dental. Your trusted Gold Coast dentist can provide you with tooth restoration options that bring back the form and function of your teeth as well as the confidence in your smile. Call us today on or simply book your appointment online.