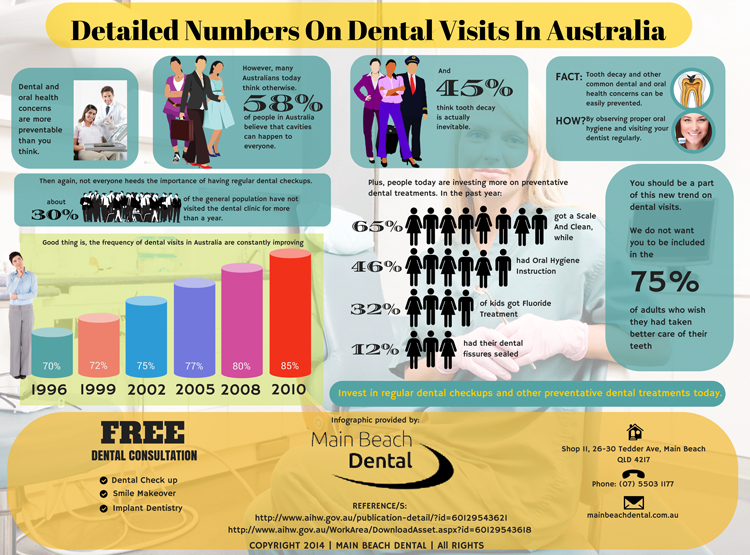 Regular dental checkups are very important when it comes to achieving utmost dental and oral well-being. Coupled with habitual brushing and flossing, dental and oral health concerns can be easily prevented. However, a large percentage of the general population have not visited their dentist in the past 12 months. Experts have considered this as a strong factor why tooth decay, along with other dental and oral health problems, continue to plague kids and adults alike.
On a lighter note, the frequency of dental visits are constantly increasing. This implies that more and more Australians have become more vigilant when it comes to keeping their teeth and gums clean and healthy. Plus, more people are now looking to undergo preventative dental treatments such as oral hygiene instruction, scale and clean, as well as fluoride treatment. In time, the prevalence of dental and oral health risks will be significantly reduced.
For adept assistance in maintaining the well-being of your teeth and gums, consult your trusted Main Beach dentist here at Main Beach Dental. Your dental health and satisfaction is our main priority. That is why we see to it that your dental visit is an extremely pleasant dental experience for you and your entire family. Claim your FREE dental consultation today by calling us on (07) 5503 1177 or by booking an appointment online.