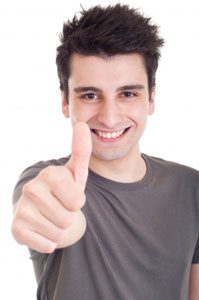 Dental implants are essentially the best possible modern treatment for tooth loss.
Unlike much more traditional dentures, which mostly consist of crown replacements, dental implants are designed to replace both the aesthetic and functional dimensions of natural crowns and tooth roots.
Resembling a small screw, dental implants are anchored in your jaw and are fitted with an overlying crown and denture.
The Aesthetic Function Of Your Teeth
Anatomically speaking, the function of a healthy set of teeth goes beyond that of chewing, speaking, and smiling. A healthy set of teeth has an aesthetic function that many people aren't aware of.
Simply put, your teeth provide the necessary structural framework that supports the soft tissues of both your lips and cheek.
When you lose a tooth, you alter and gradually ruin this framework. Therefore, the more teeth you lose, the more it is likely for your cheeks and lips to collapse inwards
Tooth Roots
When you lose a tooth, you don't only lose the visible crown that completes your smile. When you lose a tooth, you naturally lose a tooth root, which is crucial in stimulating jawbone activity. This is where dental implants excel as tooth replacements over the more traditional dentures.
While traditional dentures complete the aesthetic aspect of your smile by providing suitable dental crown replacements, they don't do much in terms of stimulating jawbone activity. Stimulation of the jawbone is crucial in preserving its natural integrity.
Because traditional dentures only replace missing dental crowns, the bone of the jaw is compromised. Dental implants, on the other hand, are titanium tooth roots by design. This means that dental implants go beyond restoring your smile. Implant-based replacements are built to preserve jawbone strength and density.
Dentist On The Gold Coast
Why suffer through the physical and social discomforts that come with tooth loss. For the best dental implant treatment, consult with your local Main Beach dentist. To get you started the right way, Main Beach Dental offers a free dental consultation to ensure that you understand all information that are relevant to your every dental need. Claim your FREE dental consultation by calling us at 07 5503 1177, or simply by booking online.