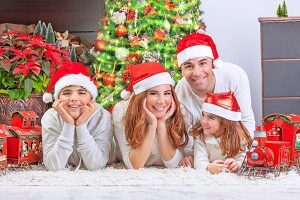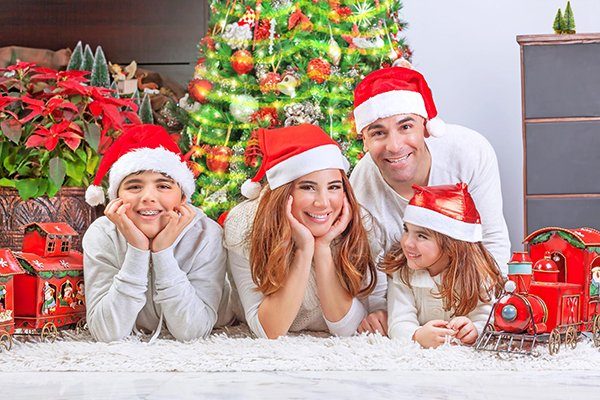 The holidays are full of friendship, food, gifts, and fun. But good oral care during this busy season can be tough with the bombardment of sugary sweets, savory drinks, and so much to do that normal routines can be interrupted.
Counting down to holidays (through an advent calendar or the "twelve days of Christmas") is a fun activity for you and your kids, but if these days are filled with chocolate, sweets, sugary foods, and sweet drinks it isn't so great for our teeth.
So, at Main Beach Dental we've come up with 4 great tactics to make an advent calendar dental-smart as well as 8 bonus tips to make your holiday seasons a healthy and happy one for you, your loved ones, and their teeth! Together we can make this holiday festive, fun, and full of healthy smiles!
An Advent Countdown With Less Sugar And More Fun!
A Puzzling Treat – Give your child a fun challenge with a personalised puzzle. Draw a picture or write a special message on a blank puzzle or piece of paper. Break the pieces apart, or cut up the paper, and place a puzzle piece in each day of your advent calendar.
Story-A-Day – Pick out a holiday-themed book for every day of your countdown. Open a new book each night at bedtime and read it together.
Holiday Activity Fun – For each day of the month come up with a fun holiday activity that you can do together as a family. Write down the activity on a slip of paper and tuck one note into each day of your advent calendar.
Sugar-Free Trinkets – Find some simple trinkets to fill each day on your calendar instead of candy. The dollar store is a great place to find fun items without spending a lot.
8 Tips To Smile Through The Holidays
Limit "Grazing" – It may be tempting to graze your way through the holidays, but this puts your teeth at risk of decay and eventually, toothache. Instead of leaving food out until all hours, set up specific times of the day to eat. These can be sit-down meals or buffet style, but it's important that there is a set time frame for eating. This will help keep everyone from constantly reaching for food that's high in sugar and fat. Also, be sure to brush after you eat or drink!
Make the holiday meaningful –We often structure our holiday events around food, but this can take a toll on your teeth and waistline. To take the focus off of food, set up activities like board and card games, craft projects or holiday movie marathons.
Watch the wine – If you like a nice red wine, be aware it can stain your teeth. White wine is less of a risk to your white smile. If you do drink red, drink it with food to mitigate how much of it gets on your teeth. Be sure to brush well if you do indulge in reds.
Try fruit for dessert –Instead of sugary desserts at your holiday meal, consider fruit. If you're having a big social event, rather than prepping a number of cakes and pies, try sticking to one sweet dessert and then prep a big fruit plate to satisfy your sweet tooth. Cheese is also a great, dental-friendly food for the holidays.
Protect your teeth during games. Wear a mouthguard whenever you play sports – or reindeer games! – this winter. Skiing, ice-skating, or any contact sport – a mouthguard is an investment in many holiday seasons of smiling teeth!
Dip into veggies. At holiday events, skip the trays of Christmas cookies and brownies and instead pile your plate with veggies. Broccoli and carrots are great treats for your teeth because they're loaded with Vitamin A and also serve as a 'natural toothbrush'!
Stock your stockings well – Christmas stockings are often stuffed with sugary treats that can cause cavities. Consider eliminating candy altogether or stick to one sweet item. Also consider giving a new toothbrush as part of every stocking.
Visit us at Main Beach Dental! – Dental cleanings are vital for your oral health. They help you deeply clean your smile, nourish and strengthen your teeth, and prevent dental issues, like tooth decay and gum disease. The Christmas holiday can be very damaging to a smile, so it's important you give your teeth and gums the best chance of survival by getting a professional dental cleaning.
Dental Care at Main Beach Dental
At Main Beach Dental your oral health is important to us. We provide gentle, expert care for all conditions and work to prevent disease, decay, and too many dentist appointments in the future. Our commitment to our patients is dental health for a lifetime!
Your trusted Main Beach dentist wants you to have the best holidays. Keep you teeth healthy by following our tips. At Main Beach Dental, your dental health and satisfaction is our priority.
Our Promotions
FREE dental consultation including Dental Checkup, Smiles Makeover, and Implant Dentistry. 
Call us on (07) 5503 1177 or request your appointment online today!