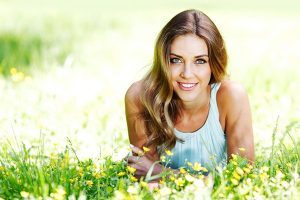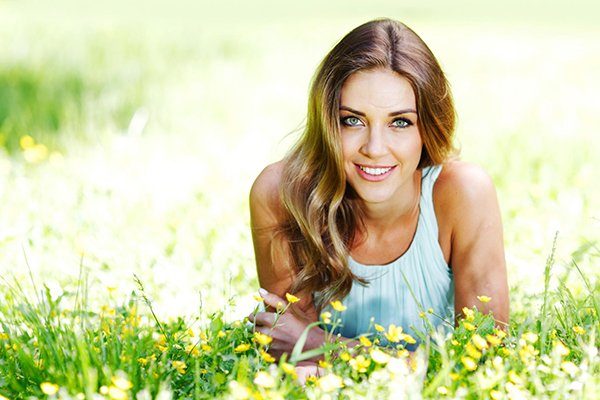 Take a look outside and it's obvious– spring is here!
And as a part of clearing out the old and dusty and ringing in the new and sparkly, spring cleaning traditionally begins.
Everyone knows that this is a great time to clean your house, reorganise, re-design, and spruce up. Spring cleaning cleans our homes, gives us a chance to throw out some of the useless things we've accumulated, and brings the feeling of a fresh start.
But why stop spring cleaning with your house, car, or office? Why not consider freshening and renewing your teeth, smile, and mouth? At Main Beach Dental, we're here to help!
Your dental care is a key part of a healthy life. Healthy gums and teeth enable you to speak and chew properly, reflect your health and personality, and affect your confidence, social life, love life, and even your salary!
At Main Beach Dental we want to work with you this spring to increase your happiness, confidence, and self-esteem by giving your mouth and smile a spring cleaning. Below, we list some things you can do for an oral spring cleaning as well as what we can do to help you.
Here's what you can do
Replace your toothbrush. Dentists recommend that you replace your toothbrush (or brush head if you have an electric toothbrush) every three to four months. Brushes should be replaced even sooner if they are frayed, dingy looking, or you have recently been sick.
Speaking of toothbrushes, here are some great other toothbrush-tips to keep you and your family healthy and safe:
Rinse your brush with tap water after use.
Store toothbrushes standing up so they can air-dry faster after use.
Don't share your toothbrush.
Replace your children's toothbrushes more frequently than your own.
Upgrade your equipment! Electric toothbrush bristles rotate or vibrate to remove more plaque from your teeth and gums. The vibration creates many micro-movements each time the toothbrush moves across gums and teeth. In one study, after three months using an electric toothbrush, plaque was reduced by 21 per cent and gingivitis by 11 per cent. In addition, electric toothbrushes have built-in timers that can help you brush for the recommended time.
Restock dental supplies. Take a close look at your dental cleaning supplies and replace outdated or heavily used items. Items such as mouthwash, floss, and toothbrushes are handy to have on hand for travelling or house-guests. Purchase extra floss and a toothbrush to leave in your purse or vehicle in case of emergencies.
Clean everything. Your bathroom is not always the most immaculate place in the house. Be sure to keep your toothbrush away from the toilet and don't use toothbrush covers, which create a moist environment that can help bacteria grow. If you use dentures, Invisalign, retainers, or any other dental appliances that go in carrying cases, be sure to give the cases a good hot soak and scrub.
Watch your diet. A diet high in sugars, acids, and simple carbohydrates provides a robust basis for the growth of plaque. Food that is hard or sticky can also leave a residue of food particles and bacteria on the surfaces of teeth and in between them. The more plaque is present, the greater the chance of getting cavities and/or gum disease.
Here's what Main Beach can do 
Offer a good checkup. General dental care services include treatments and procedures that stop the development of oral health issues. Good preventative care helps you avoid cavities, gum disease, cosmetic damage, and more.
Some general dentistry procedures

Dental fillings – replacing old metal fillings with tooth-coloured dental resin.
Root canal treatment – the solution for intense pain caused by tooth pulp infection, which saves your precious teeth from extraction.
Comprehensive X-Rays – we take advantage of the most modern technology used in X-Rays. Cutting-edge digital X-Rays use lower levels of radiation. This means the procedure much safer for you and your family.
More about general dentistry at Main Beach Dental
Give spring-fresh breath! Halitosis is extremely common. Around 2.5 per cent of the adult population suffers from it. Treatment for bad breath depends on the cause.
The most common causes of halitosis are:
Poor dental hygiene
Periodontal Disease
Dry mouth
Consumption of some foods and drinks
Dieting
Medication
Health conditions
At The Main Beach Dental, we can help you beat halitosis and get fresh springtime breath!
Dental Care at Main Beach Dental

At Main Beach Dental your dental health is our number one priority. We are composed of highly trained registered dentists with impressive clinical skills who work together to provide you comprehensive dental services.
We provide gentle, skilled care for all dental conditions and work with you to prevent disease, decay, and too many dental appointments in the future. Our commitment to our patients is dental health for a lifetime!
FREE DENTAL CONSULTATION
Dental Checkup
Smile Makeover
Implant Dentistry
Our Promotions
Call your Main Beach dentist on (07) 5503 1177 or visit us at 11/26-30 Tedder Ave. in Main Beach.
Alternative number: 0401 004 458