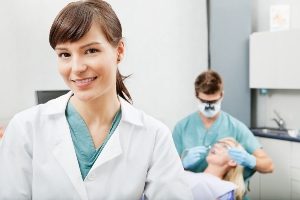 If you're not taking good enough care of your teeth and gums, you're not only compromising your oral health and general wellbeing, you are also setting your future self up for $80,000 worth of full mouth reconstruction treatment.
What Is Preventive Dental Care?
Alternatively referred to as preventative dentistry and preventive dentistry, preventive dental care is a branch of modern dentistry that actively works to prevent the very onset of common dental anomalies such as gum disease and tooth decay.
Preventive dental care constantly works to minimise the impairments that are commonly caused by these dental anomalies, which often result to bacterial infection and the loss of teeth. Preventive dental care programs largely consist of regular dental checkups, dental and periodontal screenings, and professional dental checkups.
At its very core, preventive dental care focuses on various dental hygiene techniques and processes that actively prevent tooth loss and chronic gum disease. General dentists are essentially preventive dental experts. Similarly, dentists who specialise in Orthodontics and Cosmetic Dentistry are almost always practicing preventive dentistry as an active part of their patient treatment plans.